.
Are you looking for individual legal and tax advice in German-Turkish legal relations for the implementation of your projects and plans? We assist you to realise your plans and financial goals in Germany and in Turkey.
We speak the languages and are familiar with the customs of both counties, and can thus assist you with the realisation of your projects in Germany and Turkey.
Dr. Kaya Köklü, attorney-at-law and special counsel for industrial property rights, renders comprehensive advice regarding commercial-law subjects, particularly from the area of intellectual property and competition law. Due to his linguistic skills, he is able to assist his clients in German, English and Turkish.
Thanks to our network in Turkey which has been maintained for many years, when needed we are able to call on specialised local attorneys and put together an effective team for our clients.
Our clients are predominantly internationally-active groups and medium-sized companies, particularly from the areas of the automotive industry, medical devices, household goods, telecommunications, gastronomy, and fashion.
We can assist you in these areas:
company establishment/market-entry advice
commercial and contract law
corporate law
tax advice, including transfer pricing
customs law
industrial property rights
competition law & sales and distribution law
IT law
employment law
transport and logistics law
real-estate law
inheritance law
your contact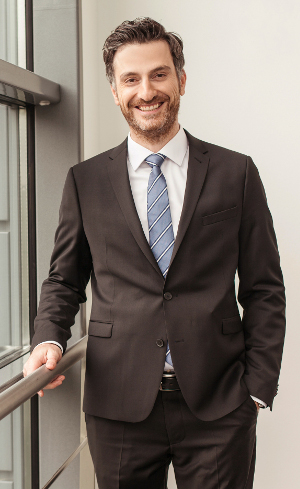 Dr. Kaya Köklü
koeklue@tigges.legal
+49 211 8687 139